WHY LEGEND TRADING
Professional, secure, and regulatory-compliant.
Legend Trading offers deep liquidity and a private, more personalized service to institutions and high net-worth individuals needing to fill large orders. Our team provide you with professional trade execution and settlement services that are discreet, secure, and fully compliant with local regulations. Your trading needs will be fulfilled via voice trade, GUI platform, or electronic APIs. Many leading institutions in the crypto space have built a long-last relationship with us, with tens of millions of users using our service directly or indirectly.
GLOBAL LIQUIDITY
By connecting to all major liquidity providers in the world,we offer excellent liquidity and competitive quotes.
FAST SETTLEMENT
Same-day Crypto-Fiat settlements for the U.S. and Next-day for EU/Asia. Nearly instant settlements for Crypto-Crypto trades.
TRADING EXPRERTISE
Our experienced trading team meets and exceeds the needs of each client. Electronic OTC APIs are available for institutions.
BEST SUPPORT
Thank you for choosing Legend Trading. We promise an efficient customer on-boarding process and responsive customer support.
INFRASTRUCTURE
We provide a payment infrastructure that helps connect traditional banking systems to cryptocurrency platforms and exchanges
Legend Trading offers a payment-as-a-service and financial services for crypto exchanges, wallets, NFT marketplace, dapps and etc to bridge the gap between crypto and traditional banking system. By integrating a few lines of codes, you'll be able to utilize our global banking and trading networks and offer an easy way for your users to buy or sell cryptos, NFTs, and etc. with bank transfers.
Legend Trading Payments Infrastructure
Our five key solutions
We take pride in being the solution you need to thrive in today's competitive cryptocurrency space. Our payments infrastructure solution will help accelerate the broad adoption of cryptocurrency.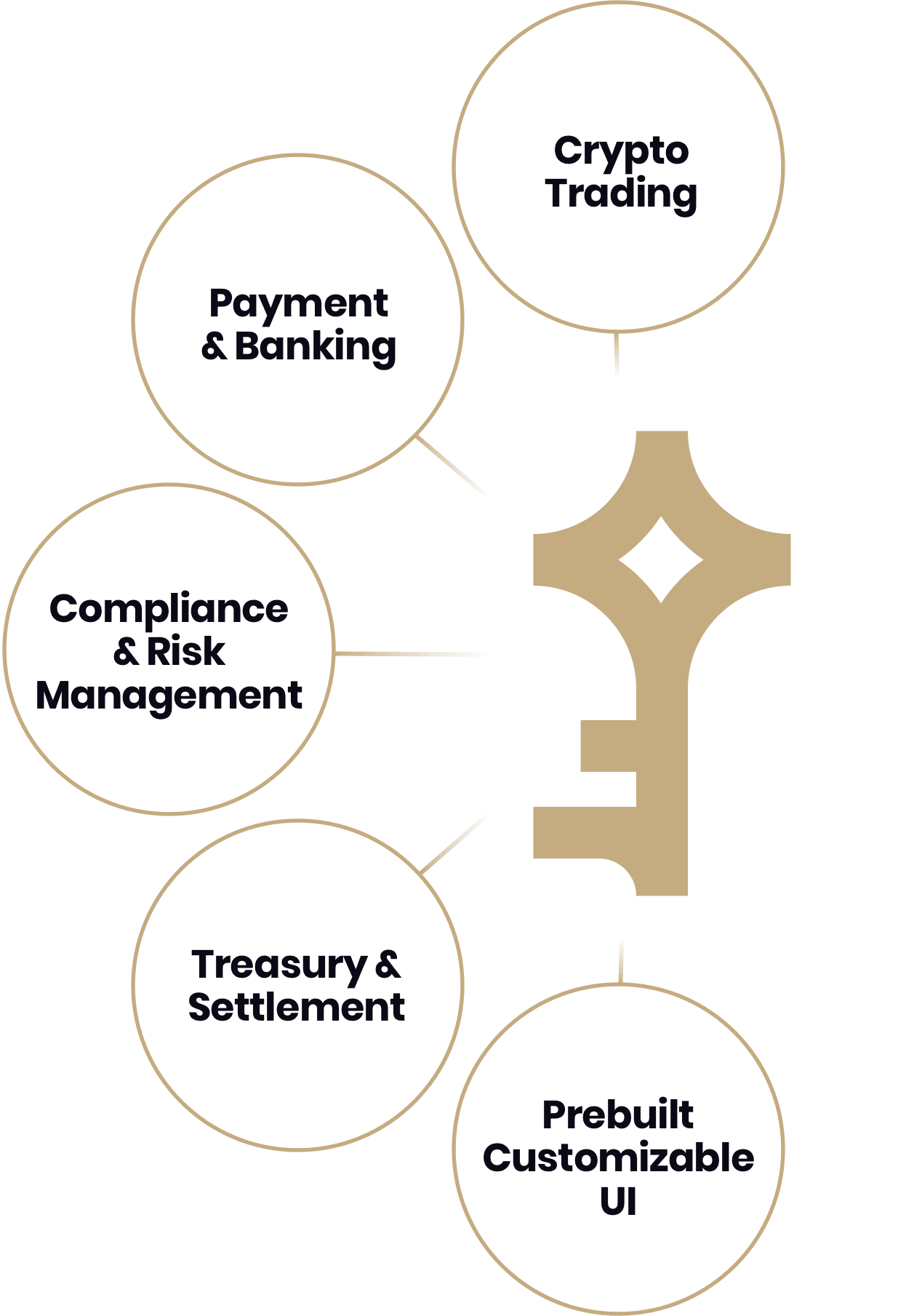 PLATFORM
A leading cryptocurrency trading platform serving institutional and high-net-worth investors
Legend Trading is a US regulated cryptocurrency trading company trusted by hundreds of leading institutions. We provide you access to our network of over 30+ exchanges. Our proprietary trading technology will provide you with the deep liquidity and optimize your spreads. We support the most popular cryptocurrency and provide fiat settlement services in US Dollar, Euro, British Pound, and many more.
OUR NUMBERS
$1B+
BANK TRANSFERS AND SETTLEMENTS PER MONTH
800+
INSTITUTIONAL CLIENTS
150+
COUNTRIES
PARTNERS & CLIENTS
Legend Trading is trusted by over 800+ institutional customers and partners globally. We take pride in delivering exceptional service quality and security, fostering long-term relationships with our clients.
Registered in the U.S. and fully compliant
Legend Trading is a U.S. regulated crypto trading company registered with the Financial Crimes Enforcement Network (FinCEN). In accordance with the Bank Secrecy Act (BSA), Legend Trading diligently works on anti-money-laundering/countering the financing of terrorism (AML/CFT) through robust compliance measures.
WHAT MAKE US DIFFERENT
Deep liquidity with connectivity to over 70+ exchanges
By leveraging our integrations with a wide range of markets and exchanges, our proprietary technology provides deep liquidity with minimum slippage by analyzing data points on pricing and volatility in milliseconds.
Seamless settlement services in USD, EUR, GBP and other major fiat currencies
With our broader local banking network, we are able to serve large crypto-fiat trades. Our automatic verification and settlement service allows you to get your crypto or fiat in seconds.
Safe and compliant
Legend Trading is a licensed money service business that undergoes regular bank examinations, annual internal anti-money laundering reviews, and audits by the U.S. Financial Crimes Enforcement Network (FinCEN). We work with leading blockchain analysis companies like CipherTrace (subsidiary of Mastercard) and Anchain.AI to bolster cyber security and comply with crypto regulations.
Let's get started today!
The leading U.S. regulated crypto trading firm trusted by 800+ institutional traders